FabCitizen was presented at the German OER Camp – participants from schools have provided new ideas to bring Citizen Science into schools.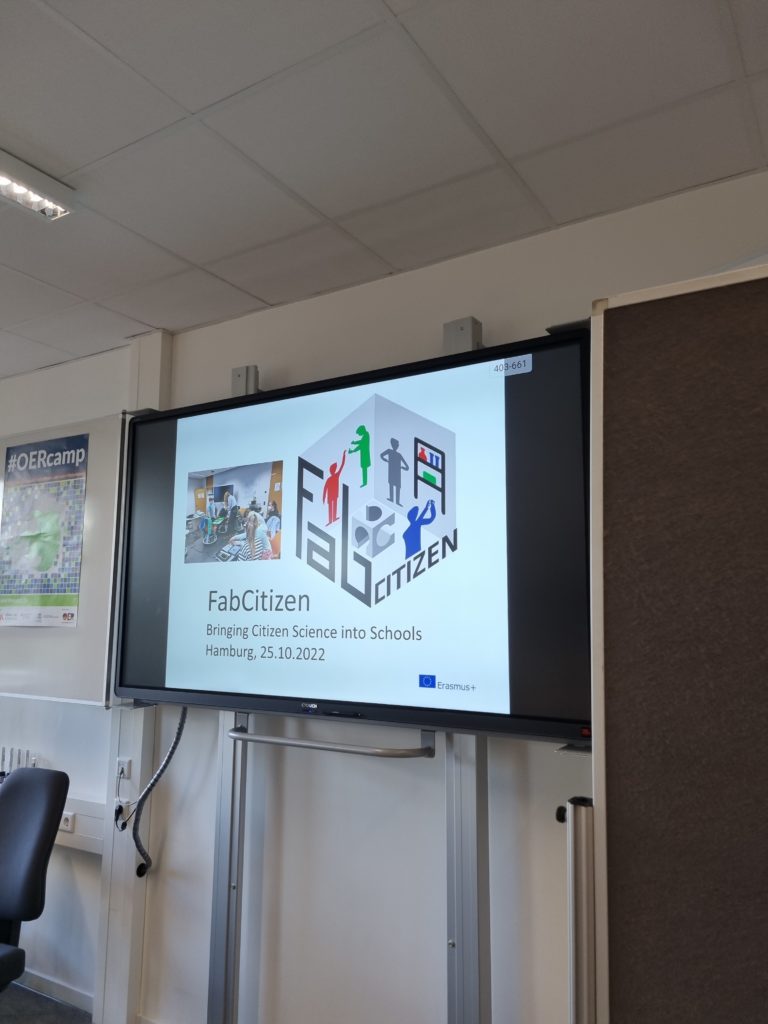 The German OERCamp is an event with a focus on Open Educational Ressources which celebrates its 10th anniversary this year. For three days, more than hundred participants came together in Hamburg, Germany in the end of October. The event is organized as a barcamp in which participants propose sessions according to the interest of other participants.
FabCitizen organized the workshop on "Focus on Data Handling – Citizen Science and Open Educational Resources for Schools". Jan Pawlowski introduced Citizen Science as an approach to learn and teach future competencies such as scientific thinking and data handling. After a short introduction, the participants (mainly teachers from secondary schools) started to develop ideas. How can CS be utilized in cross-subject settings? Which subjects and topics could be covered? How to organize Citizen Science projects in schools' every day routine?
A variety of topics were identified – examples are:
How to improve public transport – analyzing and interpreting different public transport routes?
How to measure noise in the classroom in different situations and day times? What are possible interventions?
How good is the mobile phone connection in different (rural) areas?
One idea was common to all approaches – a geography teacher proposed to use OpenStreetMap for Data Visualization and analysis. It was discussed how students and teachers can benefit from this approach.
Overall, the workshop had a lively discussion atmosphere and developed starting points for a variety of new CS projects. FabCitizen will continue to moderate the discussion and help teachers to bring innovations to their classrooms.