FabCitizen held its final conference in Marathon near Athens in Greece – after three years of project work, the final results were presented to teachers and experts. The partners from Ellinogermaniki, Greece, Vilnius Tech, Lithunia, Ruhr West University of Applied Sciences, Germany, and Politecnic of Bari, Italy shared their experiences and lessons learned with more than 70 participants.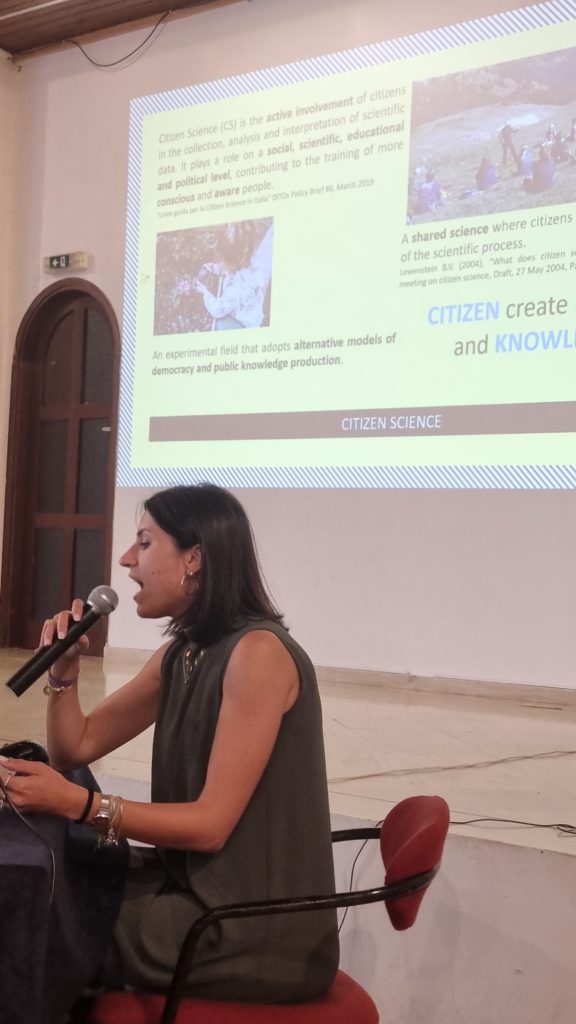 The FabCitizen had the main objective to bring Citizen Science into schools as a tool to increase interest in science, to improve scientific and data management competencies and to provide ready-to-use, openly accessible learning scenarios and materials for teachers and kids.
The project was briefly introduced – the discussion was about Citizen Science as a tool for education. It was emphasized that it is extremely important to involve students and the surrounding community from the very beginning (defining research questions) to the end (data interpretation and recommendations).
One focus of the project was the elaboration of a competency framework with a focus on data competencies. Jan Pawlowski explained why data competencies will be more and more important for citizens and students in the age of Generative AI.
Federica Fiorio shared her experiences of workshops with teachers and kids in Italy. The FabLab of the Politecnico di Bari focused on the field of architecture and design which is not the usual domain for Citizen Science projects.
Gintarė Gulevičiūtė shared her experiences from Lithuania. Vilnius Tech focused on a variety of topics around social media use, such as fake news or internet security.
All results of the project are accessible on the website
Pedagogical framework and guideline how to run Citizen Science projects
More than 160 learning scenarios and worksheets for Citizen Science in different fields
Validations from pilots and large scale trials
The project will also contribute to the Foodshift Summer School in the next week working on the development of new Citizen Science projects in the field of food and nutrition.