In cooperation with the Foodshift Summer School, FabCitizen organized a workshop on developing a Citizen Science project in the field of food (waste) and nutrition in Marathon, Greece. 30 teachers and experts joined and developed new ideas to be implemented in their schools.
FabCitizen has developed a methodology to develop Citizen Science projects with different focuses: We aim at promoting CS projects with educational purposes – this means that students are able to contribute to CS project from the beginning (formulating research questions) to the end (measuring and reporting on impact). We have also "translated" the methodology into a step-by-step guide which helps teachers to go through the planning and implementation phases.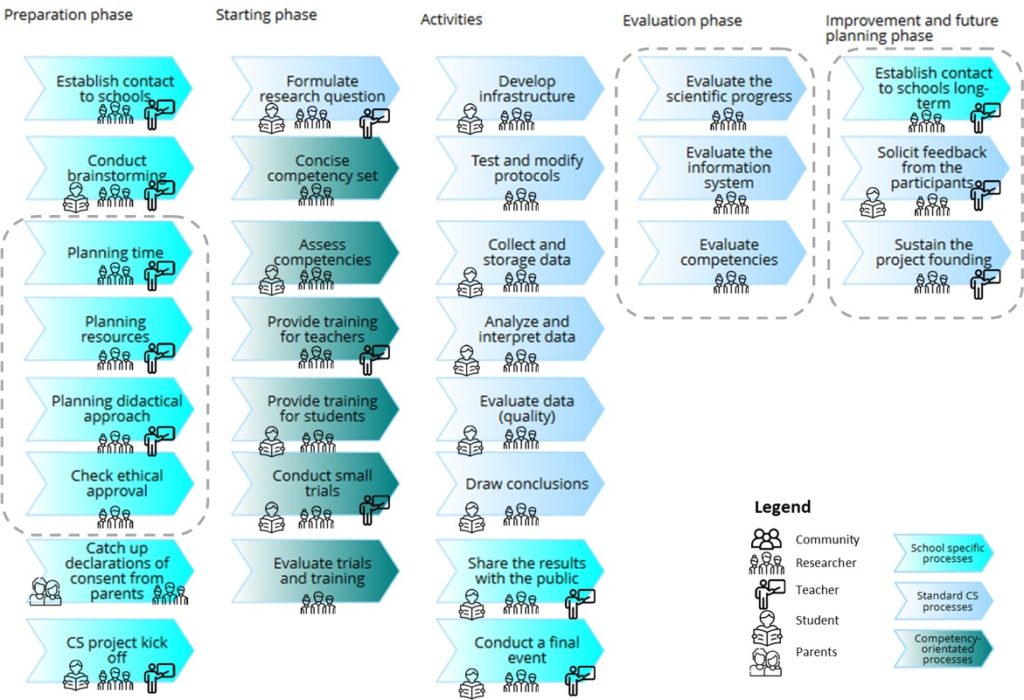 After an introduction on the methodology, teachers brainstormed on new ideas for CS projects in their schools. The discussion brought up a variety of ideas in the field such as:
Food within the political system
Food in the school canteen
Food waste for little kids and their parents behavior / communication
Food literacy, co-creating information
Food waste – how to make food appealing
Sustainability – rooftop organic garden, local future plants in relation to climate change
Based on these ideas, the participant defined potential competencies and useful OER (e.g. data handling learning materials from the FabCitizen repository). In the final plenary, the participants shared their ideas and exchanged their views on the possible projects.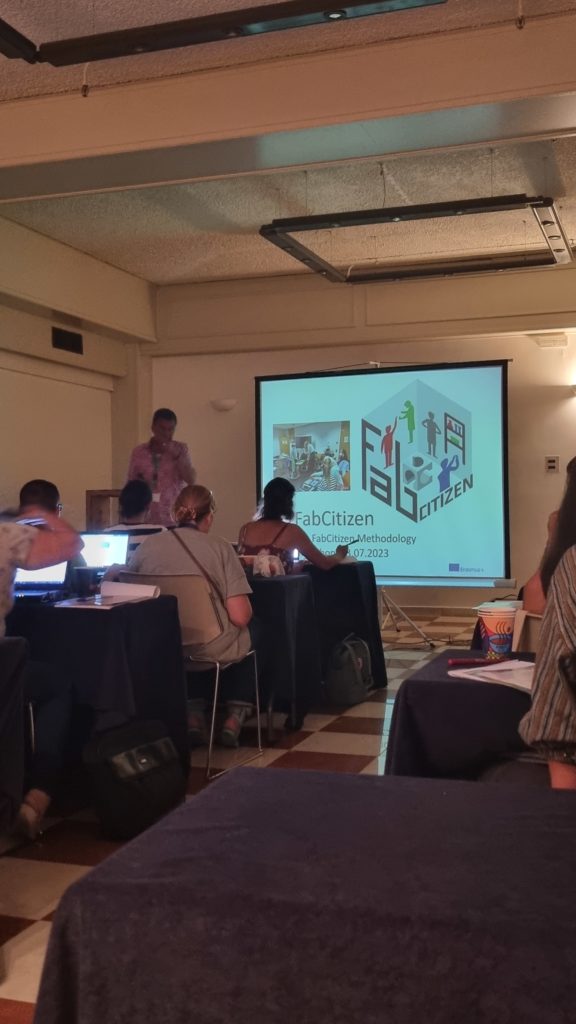 Overall, the workshop was a great collaboration between the Summer School and the FabCitizen project – the teachers' scenarios will be published in the FabCitizen repository once they are finalized.